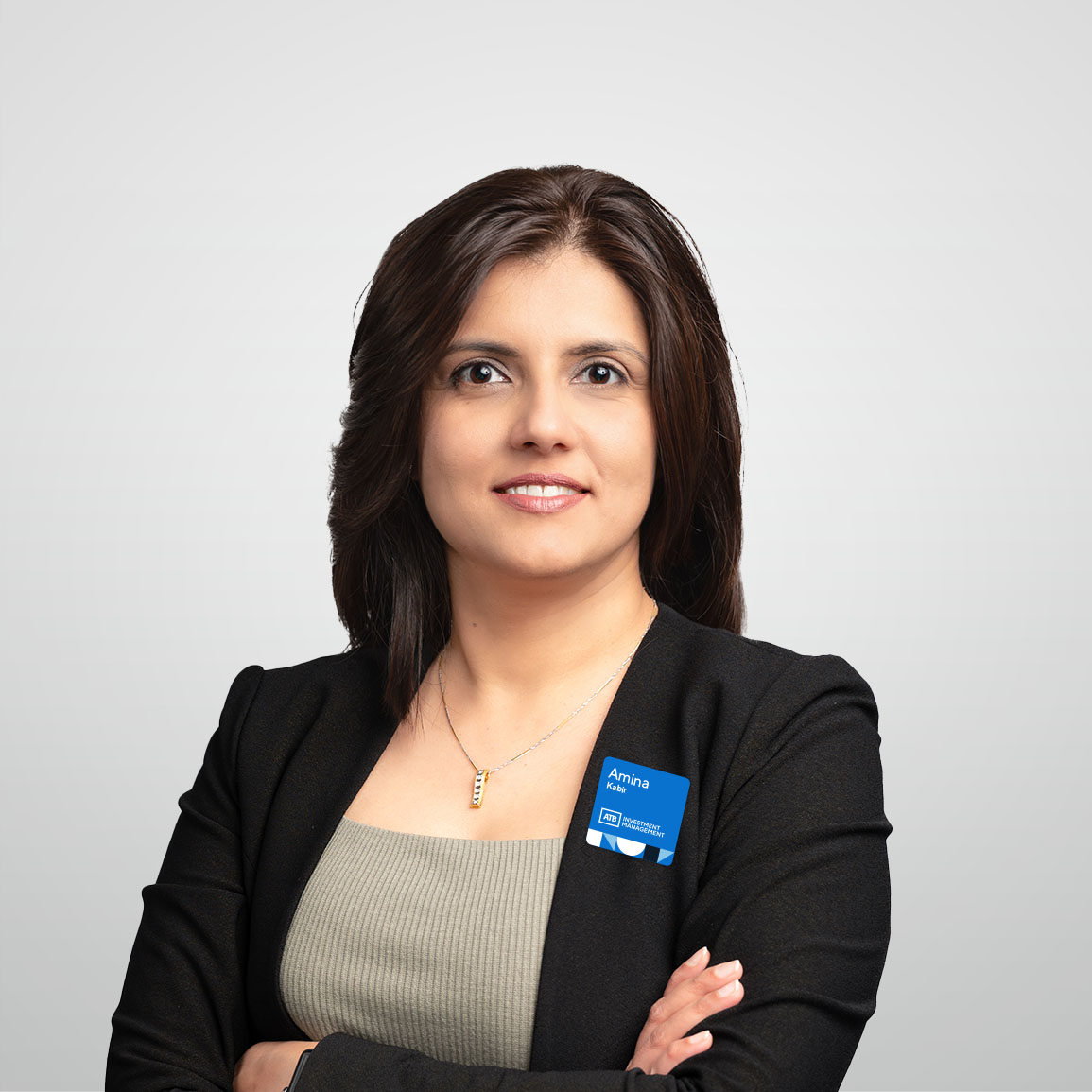 Amina Kabir
CFA, CIPM
Managing Director, Business Initiatives
Amina Kabir is a Managing Director at ATB Investment Management (ATBIM), which she joined in April 2022. Responsible for strategy, planning and execution of ATBIM's business strategy, as well as data and insights, reporting, and organizational effectiveness.
Amina has over 15 years of experience in the financial services industry. Prior to joining ATBIM, she worked for the Alberta Teachers' Retirement Fund and Alberta Investment Management Corporation (AIMCo).
She volunteers on the Newcomer Taskforce with the Aga Khan Education Board, providing educational support to refugees new to Canada.
Amina holds a Bachelor of Business Administration from the National University of Singapore, a Certificate in Investment Performance Measurement (CIPM) and is a Chartered Financial Analyst (CFA) charterholder.