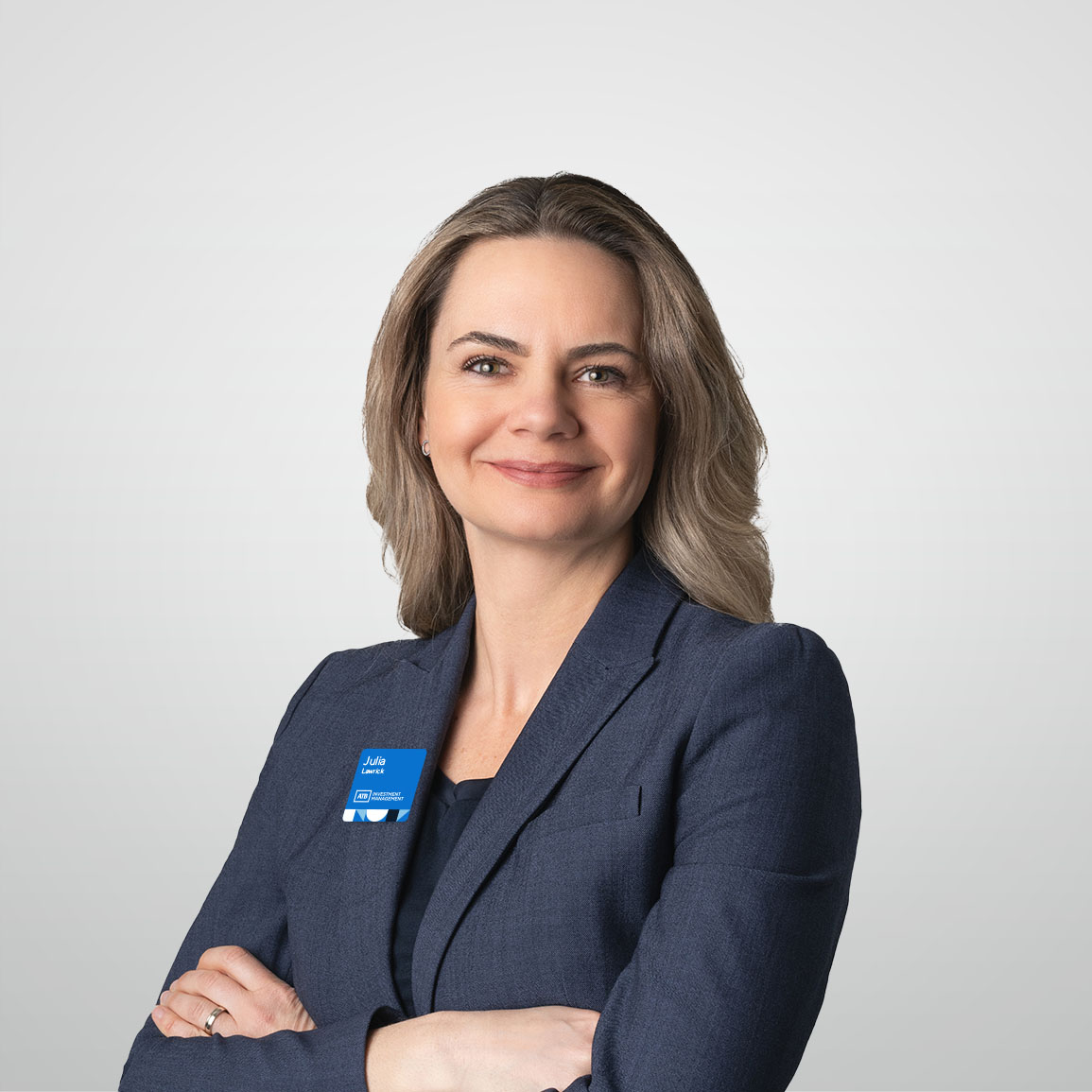 Julia Lawrick
BSc
Managing Director of Risk & Chief Compliance Officer
Julia Lawrick is a Managing Director of Risk and Chief Compliance Officer for ATB Investment Management which she joined in 2020. She is responsible for leading the Risk and Compliance team and provides strategic direction in managing risks and creating a culture where compliance is an integral part of ATBIM's business activities.
Before joining ATB, Julia worked for Mawer Investment Management, an independent investment firm, which manages assets for a broad range of individual and institutional investors across all major investment strategies. Prior to this she worked for Raymond James Ltd, one of North America's leading independent full-service investment dealers.
Julia earned her Bachelor of Science degree with a concentration in Mathematics from the University of Lethbridge and has completed her Certificate in Investment Dealer Compliance and Chief Compliance Officer Examination through the Canadian Securities Institute.
Outside of work, Julia is an active volunteer for her children's many sport endeavors.